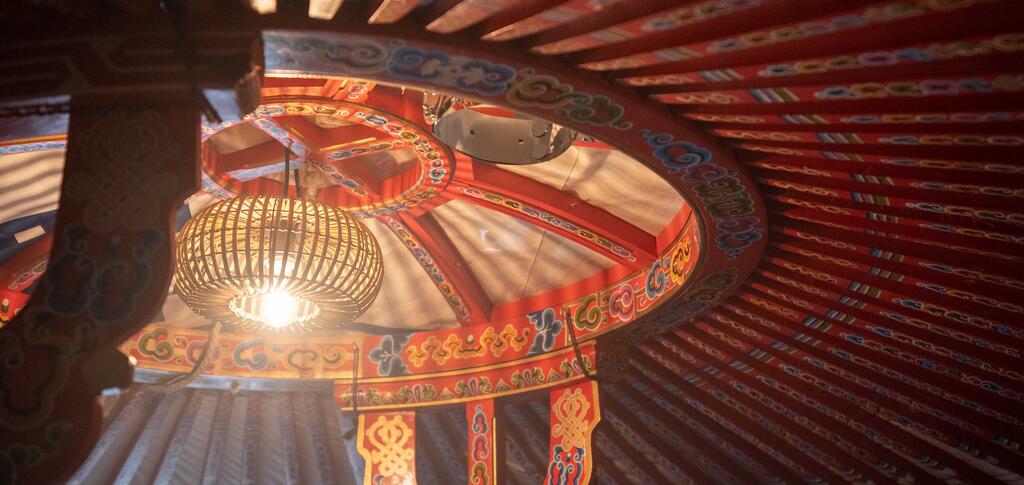 Funding & Partnership Opportunities
Video Series - Regional Tourism Relief Fund Success Stories
The Ontario's Highlands Tourism Organization (OHTO) is pleased to announce the launch of the video series Regional Tourism Relief Fund Success Stories, to celebrate the innovation, resilience and success of local recipients of the Regional Tourism Relief Fund - Ontario's Highlands.
OHTO aims to foster a tourism industry community, one where industry members can rely on one another and promote a mutual agenda: to create the very best, most successful, and vibrant tourism region in Ontario. This series will highlight this tourism industry community and the incredible people that champion it with their passion and leadership.

Each video features a recipient sharing their unique journey and the project they completed with funds from the Regional Tourism Relief Fund.
March Release - Winter Tourism
Lanark County Tourism Association
Brand new to Eastern Ontario, the Rails and Trails Ontario East Loop encourages snowmobilers to travel through a real-life winter wonderland, picture-perfect small towns and protected wildlife corridors while enjoying the 267km of trails and former railbeds. This scenic adventure loop crisscrosses the Mississippi River several times and traverses through Canadian Shield Territory. This new loop was developed by the Lanark County Tourism Association and supported by the Upper Canada Snowmobile Region and its network of snowmobile districts and clubs and was made possible with the financial support of the Regional Tourism Relief Fund.
Haliburton Sculpture Forest
Most folks don't ski, ride or walk through an art gallery, but they can at the Haliburton Sculpture Forest. Since the beginning of the pandemic, the Haliburton Sculpture Forest experienced a dramatic increase in the number of visitors - from 10,000 in 2019 to 40,000 in 2021. In order to maintain the environmental integrity of the forest and improve the visitor experience, the non-profit organization greatly enhanced the landscaping and modernized its signage.
Anupaya Cabin Co.
Along the scenic banks of the Ottawa River sits a luxury resort - Anupaya Cabin Co. This business has worked tirelessly to transform an older fishing and hunting resort into an all-season premium destination. With help from the Regional Tourism Relief Fund, they were able to convert their first all-season cabin, called Sumac, for the 2022-2023 winter season.
February Release - Vibrant and Inclusive Tourism
Paddler Co-op
Nestled in the County of Renfrew along the Madawaska River, the Paddler Co-op has developed a one-of-a-kind accessible whitewater paddling program for people with physical disabilities. With the help and guidance of Dave Calver at Society of Inclusion and Participation (SiP) Global Adventures, the team at Paddler Co-op has made their site, facilities, equipment, and staff better equipped to welcome paddlers with disabilities. 
Potter Settlement Artisan Winery
As the only winery in Hastings County, owner Sandor Johnson knew he had to create a spectacular destination for his visitors at Potter Settlement Artisan Winery. With help from the Regional Tourism Relief Fund, spectacular enhancements were made to the exterior arbour and the interior tasting room.
January Release - Inspiration to Start Your Year
Woodland Priestess
Woodland Priestess, an indigenous tourism operator in the County of Frontenac that was directly supported by Indigenous Tourism Ontario Tourism Relief Fund. With support from the grant owner Tawny Stowe was able to expand her business to include two authentic Mongolian yurts to host courses, retreats and wellness sessions for her visitors.
Hastings Destination Trails
Viewers will be taken for a paddle along the York River with Hastings Destination Trails Inc. in Hastings County. With the financial support of the RTRF, the volunteer board and partners at Hastings Destination Trails have worked collaboratively to develop water trails in their county that can be easily and responsibly accesses by visitors. A special thanks to Cedar Ridge Camp and Ontario Trails Council for their contributions to this video and project.
Hummingbird Chocolate Maker
Watching chocolate being made at Hummingbird Chocolate Maker will have you running to Almonte in Lanark County for a tour and chocolate bar of your own. They put the RTRF funds towards the their visitor-centric chocolate factory that also boasts a cafe and retail shop.
Video Production by Ben Hemmings Media.
About the Regional Tourism Relief Fund - Ontario's Highlands
In October 2022, Ontario's Highlands Tourism Organization (OHTO) announced support for 61 tourism businesses and organizations in Ontario's Highlands to recover from the pandemic and prepare for future growth. Ontario's Highlands Tourism Organization received $3.67 million through the Government of Canada's Tourism Relief Fund, delivered by the Federal Economic Development Agency for Southern Ontario (FedDev Ontario), to help local tourism organizations and businesses safely welcome back visitors, recover from the impacts of the pandemic, create jobs and prepare for future growth.
For information on all projects receiving supports, please see the backgrounder.
About FedDev Ontario
For 13 years, the Government of Canada, through FedDev Ontario, has worked to advance and diversify the southern Ontario economy through funding opportunities and business services that support innovation, growth and job creation in Canada's most populous region. The Agency has delivered impressive results, which can be seen in southern Ontario businesses that are creating innovative technologies, improving productivity, growing revenues, creating jobs, and in the economic advancement of communities across the region. Learn more about the impacts the Agency is having in southern Ontario by exploring our pivotal projects, our Southern Ontario Spotlight, and FedDev Ontario's Twitter, Facebook, Instagram, and LinkedIn.