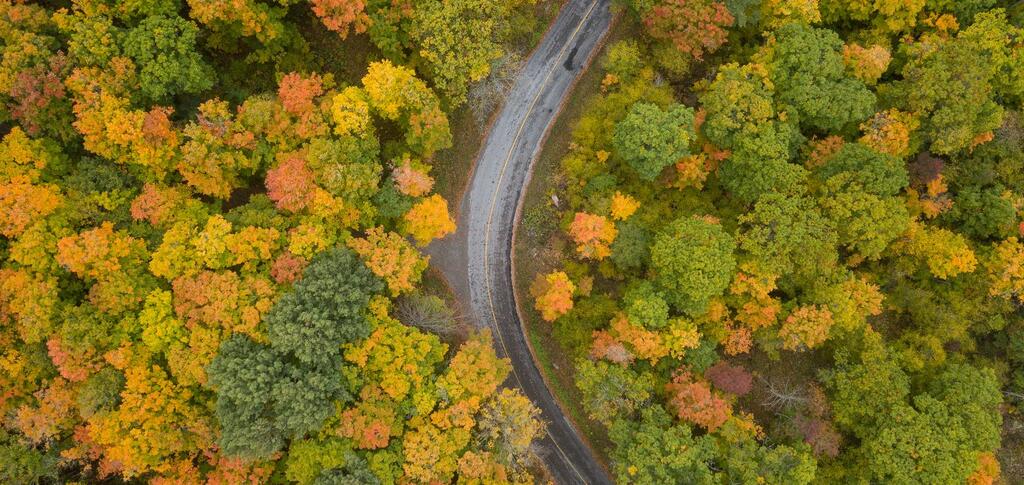 About Ontario's Highlands Tourism Organization (OHTO)
Ontario's Highlands Tourism Organization (OHTO) is one of 13 Regional Tourism Organizations (RTO) created by the Ontario Government as a means to more effectively coordinate tourism development efforts and increase visitation to the Province. OHTO was founded in 2010 and operates as a not-for-profit organization, governed by an industry-led Board of Directors.

OHTO's mandate is to build and support a competitive tourism region, known as Ontario's Highlands, through marketing and product development. OHTO functions in partnership with established and recognized tourism organizations, municipalities and entities within the region to move forward in a spirit of cooperation and collaboration.

The Ontario's Highlands region covers a large portion of eastern Ontario, which includes the counties of Haliburton, Lanark, and Renfrew, as well as portions of Frontenac, Hastings, and Lennox and Addington. It is one of the largest regions in the Province and is the only region that is entirely rural
Mission
OHTO will be an industry-led collaborative organization whose mandate is to support and grow tourism through organizational development, destination development, and marketing.
Vision
To inspire travel to Ontario's Highlands through tourism excellence.
Values
Collaboration
Inclusivity and Equality of Opportunity
Forward Thinking & Innovative
Being Responsive and Strategic
Sustainability
Accountability
Land Acknowledgement
The tourism region called "Ontario's Highlands" is on traditional Algonquin territory and is acknowledged by Indigenous Peoples as unceded.
To the southeast, Ontario's Highlands is also on Mohawk territory. To the west/southwest, Ontario's Highlands is on Ojibwe territory.
We are grateful that Indigenous Peoples have been stewards of this land and beyond from time immemorial.
We are called to treat this land, its waterways, plants, animals, stories and its Peoples, with honour and respect.
All my relations.
Customer Service Charter
Ontario's Highlands Tourism Organization (OHTO) is an industry-led, not-for-profit organization governed by a Board of Directors and funded by the Province of Ontario. It was established in 2010 to carry out activities that contribute towards attracting visitation to the region known as Ontario's Highlands. The activities associated with attracting visitation extend beyond promotional efforts and include building tourism sector capacity around differentiating the tourism offers in order to drive demand.

In carrying out its mandate, the OHTO services two distinct customers namely: the visitor who intends to travel to Ontario's Highlands and the tourism community within the region whose experiences are the demand generators for visitation.   

The OHTO does not own any of the tourism offers it promotes, rather it functions as a conduit for visitors to satisfy their needs for travel and for the tourism community to look to for leadership, expertise and support to strengthen the sector. 

We are a small but committed team working hard to ensure we are meeting the needs of our visitors and our industry. When you engage with us you can expect OHTO staff will:

•    Be fair, genuine, friendly, helpful and courteous, performing their work with respect and dignity; 
•    Listen to your comments, suggestions and concerns in an effort to improve our services and to meet your needs;
•    Respond to your inquires or complaints within 48 hours;
•    Maintain a high level of competence by committing to continuous learning and staying abreast of emerging trends, approaches and methods;
•    Abide by legislative standards of collecting, reviewing, transmitting, or storing your personal information.

Let us know how we can improve!

In the event we fall short on delivering our standard of service, we encourage you to discuss your experience with Nicole Whiting, Executive Director of OHTO who will confirm receipt of your correspondence within 48hrs. You will be provided with a response and proposed resolution within 5 business days. If the proposed resolution is not to your satisfaction your case will be escalated to the Chief Governing Officer (CGO) of the OHTO who will follow up on your case within 5 business days of your request.