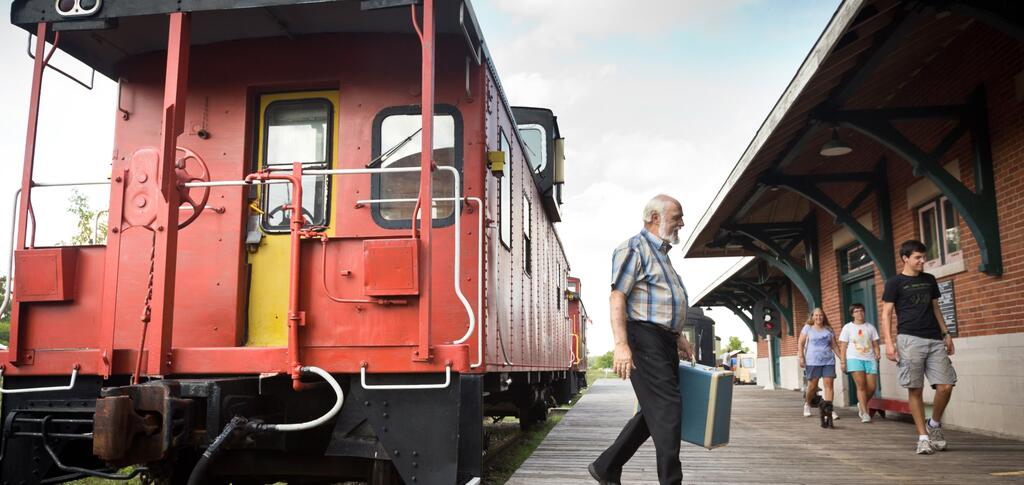 Resources & Webinars
Our vision is that conversations and engagement at the local level will continue to take place around our regional approach to tourism and eventually it will be embraced by all stakeholders. To that end, OHTO has a variety of resources designed to support our regions' businesses, organizations and communities.
Expand Your Knowledge Webinar Series
As part of OHTO's commitment to responsible tourism, we brought together a solid team of facilitators to guide our tourism industry in various areas that are key to responsible tourism. The series includes 10 webinars throughout the month of March. You can find links to the recording below and learn more (on your schedule!) Don't worry if you missed out this time, we will continue to offer similar opportunities and resources that will empower our industry toward creating a resilient and sustainable future throughout the year!
OHTO Members are encouraged to take advantage of the various Webinar Series Special offers for 1-on-1 Consultations, Training and more from the experts featured below! Available Webinar Series Special offers are offered on a first come, first served basis.
Get to know TIAO: with special guest Carol Greenwood, Vice President, Membership & Business Development at TIAO... Watch the recorded session here
Ontario Staycation Tax Credit 101: with special guest Dr. Jessica Ng PhD,Director of Policy & Government Affairs at TIAO.. Watch the recorded session here
Indigenous Cultural Awareness and Q&A: with special guest Aimee Bailey (Màmiwi Anishinàbikwe, Sturgeon Clan) from the Circle of Turtle Lodge... Watch here
CampTech: Small Business Websites 101: facilitated by Nicole Mickelow...Watch the recording here and use password: RTO11websites
Section content still in progress --- abarbary
Tourism Product Development Workbook
The OHTO has developed a process and workbook to evaluate tourism product development opportunities to determine which products and activities have the greatest potential to attract new visitors and grow tourism spending in the region.
The workbook, Tourism Product Development in Ontario's Highlands, is intended to assist communities within the region who have conducted an inventory of their own tourism assets, by providing a framework for the product development process. It is meant to be used by industry partners and stakeholders – destination marketing organizations, municipal tourism offices, economic development agencies and other groups with an interest in tourism and streamlining product development efforts. The workbook is designed to assist partners to make decisions about:
Which activities/products are priorities for your destination
What needs to be done for each activity to get it ready for the marketplace
The specific actions that need to be taken and who does what
We encourage community partners interested in pursuing product development to use this workbook to guide the process and contact us if you have any questions along the way.
Tourism Starts With You Guide
OHTO created the Tourism Starts with You Guide (April 2014) as a practical resource for anyone interested in growing tourism in Ontario's Highlands. It introduces our regional strategy and we encourage all stakeholders to become familiar with this document and request a copy for your own use.