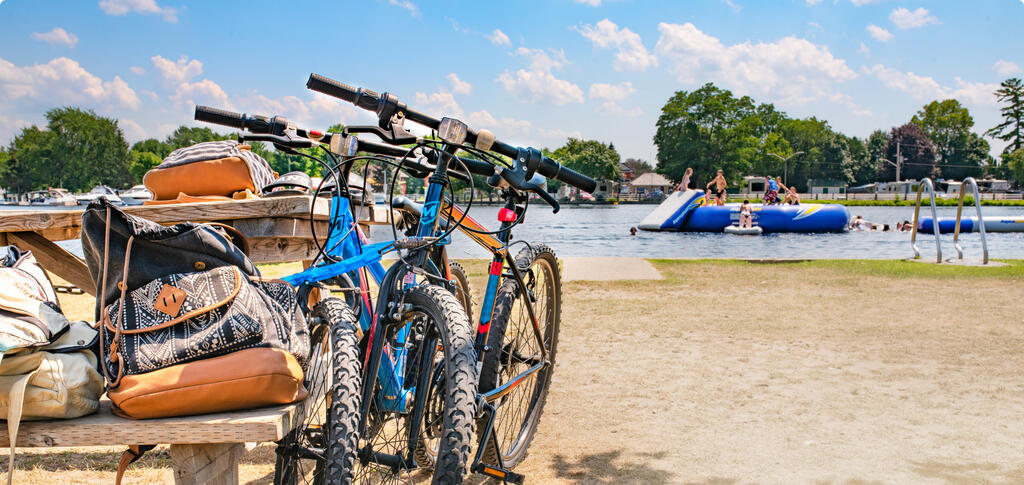 Ride the Highlands
With some of Ontario's most picturesque scenery, well paved winding roads, and road side eateries and attractions, Ontario's Highlands is a true motorcycle tourism destination. Seeing the potential for this, OHTO initiated the Ride the Highlands program in 2013.
Ride the Highlands is a niche activity promotional program geared to the motorcycle enthusiast. Marketing efforts are directed at increasing engagement with the digital platforms associated with this product, including RidetheHighlands.ca.
Promotional activities for this program include the production and distribution of a map, print advertising, media relations, content marketing, digital and social media advertising, and consumer shows.
Efforts to support the program focus on delivering great content to showcase Ontario's Highlands as a motorcycle destination, and entice both new and previous riders to the region. Ride the Highlands stands out from other riding destinations in the province as it goes the extra mile to engage specific riding markets, try new innovative marketing tactics and help riders with planning needs to create the perfect motorcycle trip.