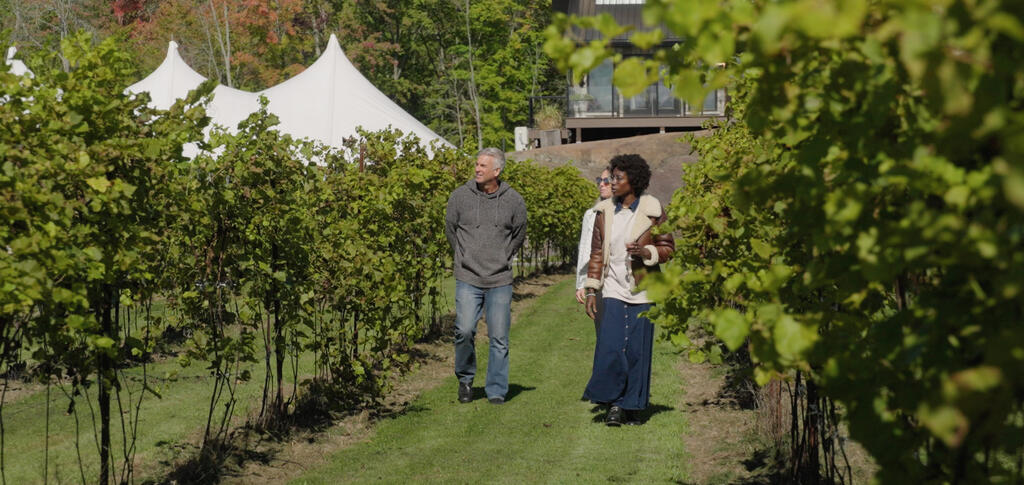 Tourism Recovery & Innovation Partnership Projects
**UPDATE: The TRIPP funds for 2023-2024 have been fully allocated. If you have a project that is ongoing (multi-year) and/or in the event OHTO does receive additional funding, we encourage you to submit your project for consideration. The applications we receive help us demonstrate the need for additional partnership funds from our funding partners.**
Applications are continuing to be accepted and will be reviewed on a first come first serve basis and will be awarded depending on the availability of the funding. TRIPP is intended for collaborative projects involving two or more partners. This program offers up to $5,000 for projects that run from April 1, 2023 to March 31, 2024.
BACKGROUND
If we've learned anything in the past couple of years, it's that the people of Ontario's Highlands, those who live, work, and visit here, are deeply connected to the region and are committed to working together to protect and strengthen what makes this place we call home so special.

This is the basis of OHTO's movement towards developing our destination through the lens of responsible tourism. It's an approach that aims to harmonize prosperity and preservation, a critical piece to managing tourism growth across the region, rebuilding a resilient future for our communities, and being mindful of Indigenous Peoples who are the first caretakers of the land.

Since the announcement of this strategic shift in the summer of 2021, the OHTO team has been busy incorporating three value principles of responsible tourism into our industry support programs. Principles of Inclusivity, Community Alignment and Sustainability have guided how we deliver our initiatives and will shape our tourism offer and community experience going forward. 
TRIPP should seek to incorporate one or more of the following principles of responsible tourism:

Inclusivity – The project supports diversity, equity and inclusion.
Community Alignment – Meets the needs of visitors, while enhancing the quality of life for residents.
Sustainability – Provides long-term environmental, socio-cultural and economic benefits to the community.
We are seeking project applications in the following categories:
1)    Product Development
2)    Marketing
3)    Strategic Planning
4)    Skills Development
Each application will require the following:
1)    Contact information
2)    A brief description of your organization or business
3)    A brief description of the proposed project
       a.    What are the project objectives?
       b.    What are the expected results?
       c.    How does the project align with OHTO's Responsible Tourism Principles?
4)    Other project partners
5)    Project timeline
6)    Project budget outline (expenses and revenue)
If you are interested in this program, we encourage you to review the program guidelines before you submit an application here.
Applications are being accepted and partnership agreements will be established for eligible projects as long as funds are available. The level of support will be determined case-by-case, based on criteria outlined in the program guidelines.
While submissions are reviewed throughout the year, applicants should keep in mind the fiscal time frame of April 1, 2023 to March 31, 2024.   
Interested applicants may view the Information Sessions and Q & A recorded on Monday, January 30th and refer to the FAQ highlighting questions from this session.