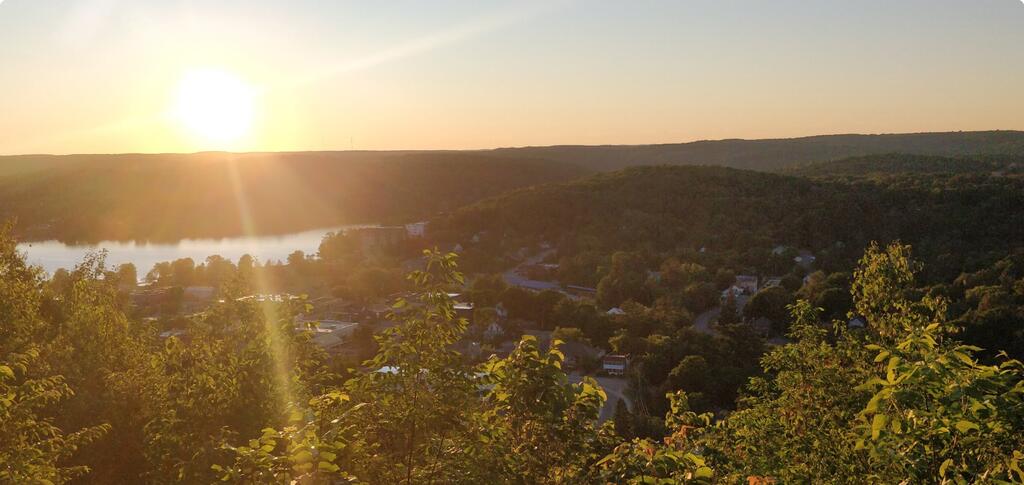 OH! Tourism Summit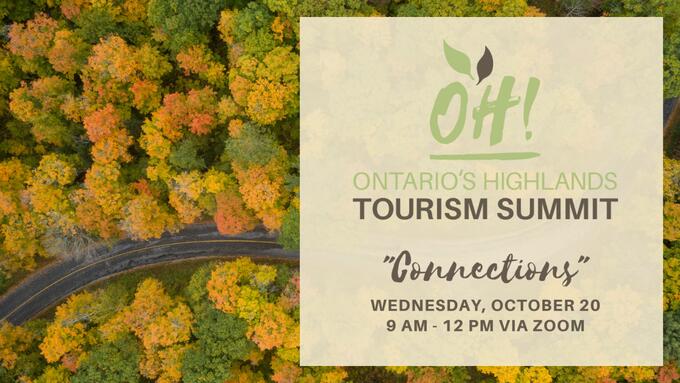 Ontario's Highlands Tourism Organization's (OHTO) OH! Tourism Summit & Annual General Meeting will be held virtually from 9:00 am – 12:00 pm on Wednesday, October 20, 2021. This year's three-hour conference will explore what our connections are through responsible tourism – to ourselves, to our community, and to the Ontario's Highlands region.
Join us from the comfort of your home as we virtually connect to catch up together and enjoy live experiences throughout the morning. Have your say during the Annual General Meeting and hear from your Board of Directors. Get the scoop on OHTO's past year and learn about current programs and activities, including the Our Connections campaign and our journey towards responsible tourism. And get hands-on with our live experiences built-in throughout the conference.
Watch the recording of the 2021 OH! Tourism Summit & AGM here: https://youtu.be/6dLEVTRSPv0 
Program
This year's conference has an engaging line-up, including:
Keynote Speaker – Dr. Johnathon Day, an expert in sustainable tourism and responsible travel.
Live authentic Indigenous experience with Chantel Chadwick
Mindful Moment with Creekside Yoga
And of course, games and prizes! All those in attendance will have a chance to win local prizes from the amazing small businesses throughout Ontario's Highlands. Think tasty treats and handmade goods!
Watch the 2021 OH! Tourism Summit and reference the timestamps to view the various experiences highlighted in this year's program: https://youtu.be/6dLEVTRSPv0
Digital Delegate Package
Download 2021 OH! Tourism Summit Digital Delegate Package by clicking here. This package includes details and timing for the event's program, conference details (i.e. Zoom meeting link, housekeeping notes), as well as the AGM and conference materials.
This package includes the following materials for the OHTO Annual General Meeting:
2021 AGM Agenda
2020 AGM Minutes
2021 AGM Motions
2020-2021 Financial Statements
2021 Slate of Nominees for the Board of Directors
2020-2021 Board of Director bios
OHTO Staff bios
The Digital Delegate Package also includes the guest speaker bios for the tourism conference.
New Experience Package
New this year is the OH! Tourism Summit Experience Package! For participants who register by Friday, October 8th, you will receive by mail our exclusive 'Experience Package' that includes locally sourced items curated for the conference, and also includes the supplies for the live Indigenous experience with Chantel Chadwick. Don't be disappointed! Be sure to register by October 8 so you get the ultimate OH! Tourism Summit experience!
What's inside this year's Experience Package?
This year's experience packages for the OH! Tourism Summit are fostered on the goals of: supporting local small businesses, decreasing the environmental footprint, and passing on a higher-level experience to the participant.
Items inside include:
Learn more about the conscious planning that went into curating this year's Experience Packages in this blog post by Ange Defosse, owner of Harlowe Green.
Registration
Registration has now closed for the conference.
All participants who registered and provided a valid email address will receive the Zoom meeting information via EventBrite.
Please note, the conference will be recorded (both visual and audio) through Zoom and in the registration form we do ask for your permission to be featured in our recorded session. If you do not wish to be featured, but would like to view and listen to the conference, you can simply turn off your video and stay muted during the conference. Please note that your name may be featured in the recorded session as part of the participant list.
Not sure if you are a member of OHTO?
If you receive regular updates from OHTO's industry mailing list, including an email invitation to attend, then you are already an OHTO member. If you are not on our mailing list and wish to become a member, simply sign up here before registering for this event.
Technical Information
The OH! Tourism Summit this year is being held virtually and will be facilitated using Zoom.  The Zoom meeting link will be distributed approximately 24 hours in advance of the meeting, so keep an eye on your inbox for details and check your spam folders to be safe.
If you have not used Zoom before, we highly recommend that you download the app either to your smartphone, tablet or desktop in advance of the conference to ensure everything loads correctly.  Click here to download Zoom.
Keynote Speaker - Dr. Johnathan Day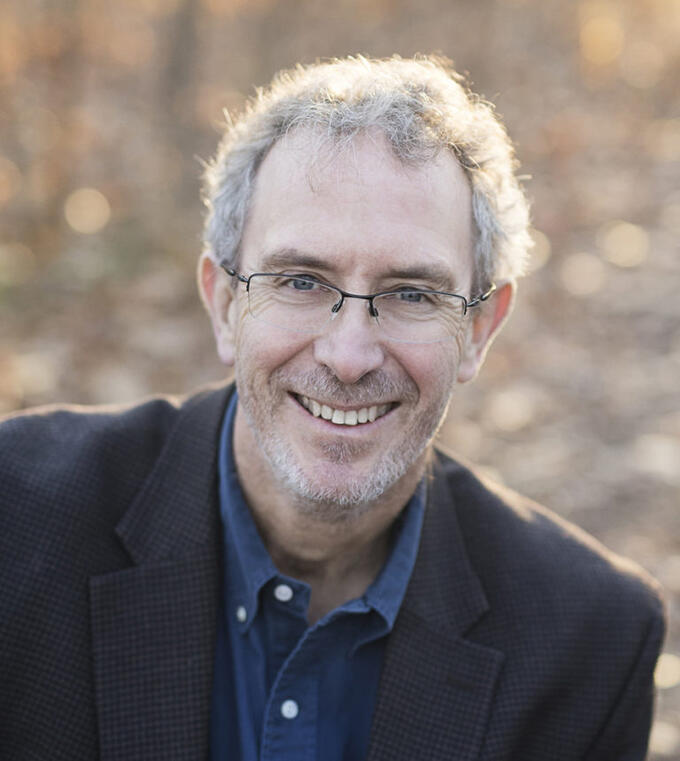 Dr. Jonathon Day specializes in sustainable development through tourism, destination development, and tourism marketing. His work focuses on the implementation of sustainable tourism programs in destination communities and the development of strategies to encourage people to travel responsibly. He currently chairs the Travel Care Code (travelcarecode.org), a network of academic and marketing organizations promoting responsible travel.
Dr. Day is the co-author of The Tourism System 8th edition, author of "Introduction to Sustainable Tourism and Responsible Travel", as well as 10 chapters and over 40 peer-reviewed articles. He is active in the tourism industry and a contributor to the Global Sustainable Tourism Council, Destination Stewardship Council, and the Center for Responsible Travel. He has worked on sustainable tourism projects in the United States, Australia, Colombia, Uzbekistan, and Nepal.
Learn more about Dr. Johnathon Day, click here.
Authentic Indigenous Experience with Chantal Chadwick
Kwey, Boozhoo, Hello, Bonjour
Her given name is Chantel, but her spirit name is Butterfly Woman from the Bear Clan. Chantel Chadwick is Algonquin, French, Irish, Maemaegwonse Kwe, and Mukwa Dodem.  She was born in London Ontario and later raised in Timmins Ontario after her parents moved there when she was young.
Chantel has also lived in the Northern Communities before packing up her family, proud mother of young man and young lady, and moving to the Ottawa Valley to connect with her family and her culture.
Chantel has been on a healing journey, and such a rewarding one, to heal generational traumas that have been passed down generations. This trauma is due to The Sixties Scoop, as well as Residential School.
In 2017, Chantel's healing journey first began and with the work that she has accomplished she is now seeing the rewards in her daily life. Chantel began her journey by focusing on her heritage and the beauty it holds. This led her to first start with dreamcatchers. Chantel would listen to the elders as they would teach her about how they were made and how they catch your bad dreams and are burned off with the sunrise. Chantel is grateful to have been given this second chance at life and to carry on her teachings and culture, and to be invited to Ontario Highlands to share her circle.
Live Indigenous Experience Information
Chantel Chadwick will be guiding us through the steps on how to make a dreamcatcher during the OH! Tourism Summit.  The supplies for this experience are provided in the Experience Packages for participants who register by October 8.  In addition to these supplies, it is highly recommended that participants also have on hand a glue gun with glue sticks and a darning needle.  These items will not be provided in the experience packages.
Mindful Moment with Creekside Yoga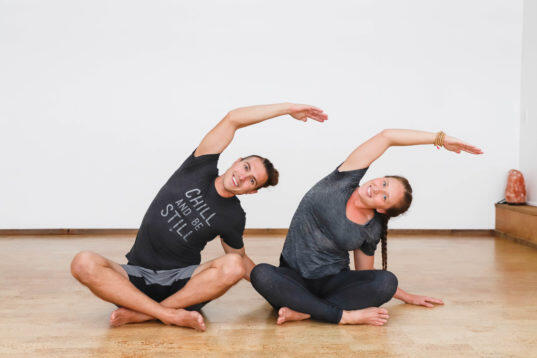 Jessica and Nathan Rogers own and operate Creekside Yoga in Stirling, Ontario. Their motto is Let it Flow; in practice and in daily life. Supporters of all things local, Jess & Nate are the driving force behind the Stirling Farmers' Market revival, Market in the Village. When they're not in the studio or at the market you can find them hiking local conservation areas, tending their organic garden, paddling the Trent River or leading a yoga retreat on the Madawaska River.