Bringing business together and encouraging partnerships is one of the hallmarks of the Tourism Innovation and Recovery Program (TRIP), and nowhere is this more evident than with a recent TRIP project that brought together three renowned water experience brands: OWL Rafting,  Madawaska Kanu Centre (MKC), and Le Boat.
It was in early 2021 that the folks from OWL (in Renfrew County), Le Boat (in Lanark County) and MKC (in Hastings County) began looking for a way to maximize exposure and assist with the recovery from the shortened season in 2021 due to the COVID-19 pandemic. And so the Ontario Water Trail was born.
Claudia Van Wijk, co-owner of OWL Rafting, explained the Ontario Water Trail was a domestic alternative to the previously successful Canadian Canoe Routes, which offered an itinerary for international visitors to be introduced to Ontario's waterways if booking through a tour operator. Ontario's Water Trail brought together three renowned brands and get people excited about being on the water.
The Ontario Water Trail offers a one-stop website to introduce visitors to the three experiences, and encouraged people to book any (or all) of the three, with discount incentives for those who book multiple programs. LeBoat led the project in partnership with OWL Rafting and Madawaska Kanu Centre, and is anchored by the three experiences of paddling, rafting and cruising, which act as an entry point for visitors to learn how and what can be enjoyed on the water.
Significantly, all three brands were also celebrating 50 years in 2021, so there was that added incentive for visitors to book an experience in that year. In addition, the Rideau Canal, the Tay River, the Ottawa River, and the Madawaska River are corridors to world class outdoor water-based experiences.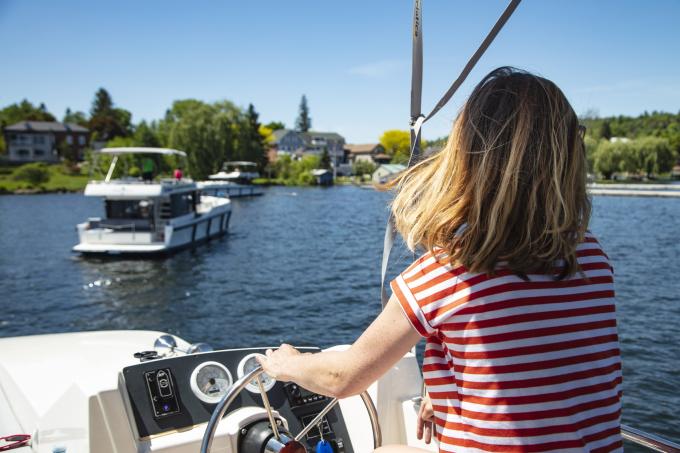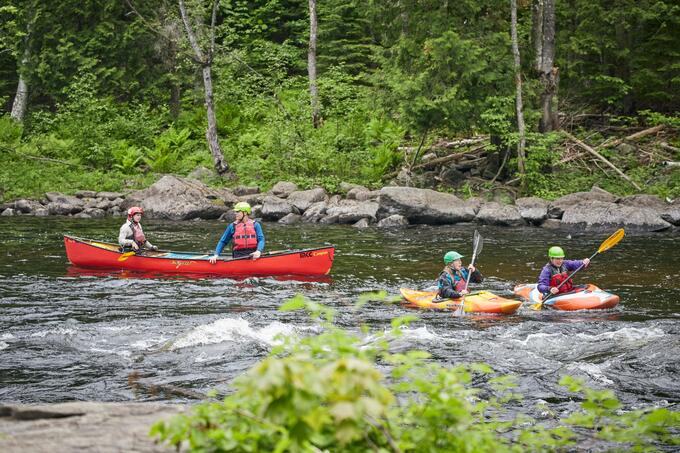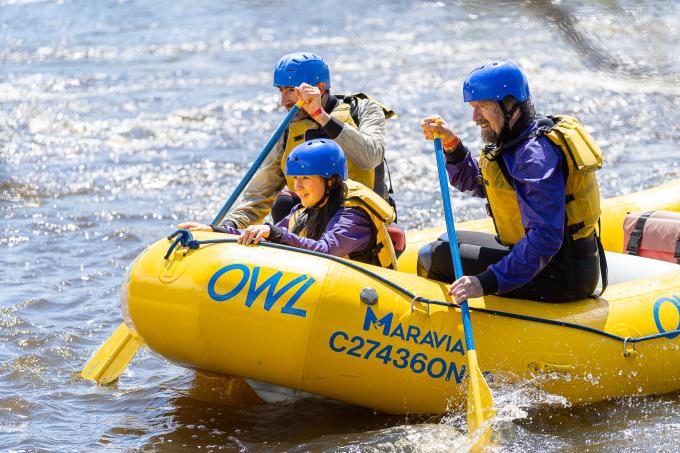 Lisa McLean from Le Boat, the international boat rental company located in Smiths Falls, explained the partnership project just made sense from a marketing perspective.
"It was good, cost-effective way to reach a new audience," Lisa explained.
For Le Boat, the incentive to be part of the project was to engage with and connect to other tourism operators, but it also helped them to reach a new target audience that many not have considered a boat rental holiday before.  Having multiple partners in the project means there was a much broader marketing platform and data base of new prospects to draw on.
Significantly, the Globe and Mail picked up the story about the water trail, which increased brand awareness for all companies and for our unique tourism experiences, and the potential rewards. In addition, OHTO supported the water trail with additional marketing and story development, which added to the marketing reach.
As partners, the group worked together to submit their application to OHTO, and communicated with OHTO staff throughout the process.
"We took the application seriously…we built a beautiful presentation for them," said Claudia. "All three of our businesses were at full capacity this summer and I feel indirectly or directly the Ontario Water Trail helped make that happen."
About OHTO's TRIP-Partnership Projects stream
The Tourism Recovery and Innovation Program (TRIP) Partnership Projects stream accepts applications for projects that strengthen the tourism sector and demonstrate consideration for the environmental, socio-cultural and economic impacts associated with growing the visitor economy. This program offers up to $15,000 financial support for collaborative projects that supports sustainable tourism. To apply for any of the TRIP funding streams, please visit: comewander.ca/trip.