Supporting the 2SLGBTQI community is not just an option for Krista and Shawn Pack, owners of Limerick Lake Lodge, it's a given. The husband and wife team are always on the lookout for additional training and resources to help become better business owners, and when they heard about the Rainbow Registered Accreditation Program for 2SLGBTQI+ friendly spaces program online, they knew it would be a perfect fit. 
Krista and Shawn both work for Procter & Gamble in Belleville and purchased Limerick Lake Lodge in Gilmour in 2021. While the purchase was new, the lodge itself has been operating since the 1960s. Both Pack and her husband are active ally employees at work and committed to promoting an inclusive environment. 
"My dream for Limerick Lake Lodge was to turn it into a welcoming place for all, where there is something to do for everyone and a fun place for everyone to stay and enjoy," Krista said. "We started to ask ourselves, do we promote the same type of inclusive environment outside of work? What could we do better? We have many customers who are part of the 2SLGBTQI+ community, and we want to support them 100%."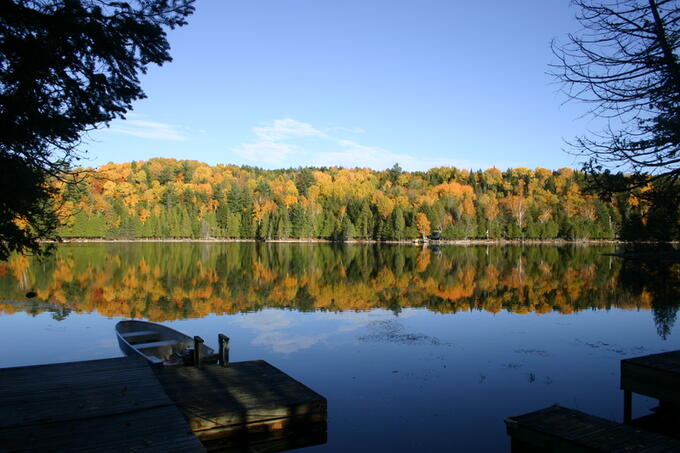 Limerick Lake Lodge is a year-round getaway and seasonal marina located near Gilmour in Hastings County. The lodge offers accommodations, boat rentals, and marina services, and Krista hopes to soon offer small lakeside weddings, which she is excited to share as an option for the LGBTQ community.
Krista explained that supporting the 2SLGBTQI+ community is one that hits close to home; she and Shawn have friends, co-workers, and family who are members of the 2SLGBTQI+ community. Getting Rainbow Certified for them was an easy decision to make.
"We began the certification process by doing lots of reading, and then decided this was what we wanted to do. We began the application process in March 2023," Krista said.
The certification process itself is not onerous; Krista said the time to gain the knowledge and understanding is the most time consuming, and she was pleased to see there was plenty of assistance available if she had any questions. 
For Krista, being inclusive to her existing – and future – customers is worth the time and effort in pursuing Rainbow Certification, and even if they are not successful in obtaining certification, they would be happy with the training and knowledge they were able to gain from the process.
"People may not always remember what you say to them, however they will always remember how you make them feel," Krista said. "Providing a positive, memorable experience for everyone is our goal. We will continue to be more active in the 2SLGBTQI+ community."
 
About Rainbow Certification


The Rainbow Registered accreditation program is a national accreditation for 2SLGBTQI+ friendly businesses and organizations. The "Rainbow Registered" symbol is an easy way for customers to recognize they are safe and welcomed at a specific business, and is an excellent way for business leaders to do their part in supporting diverse voices and orientations.
The process to become accredited is an easy to follow, step-by-step progression to demonstrate their market readiness to welcome members of the 2SLGBTQI+ community.