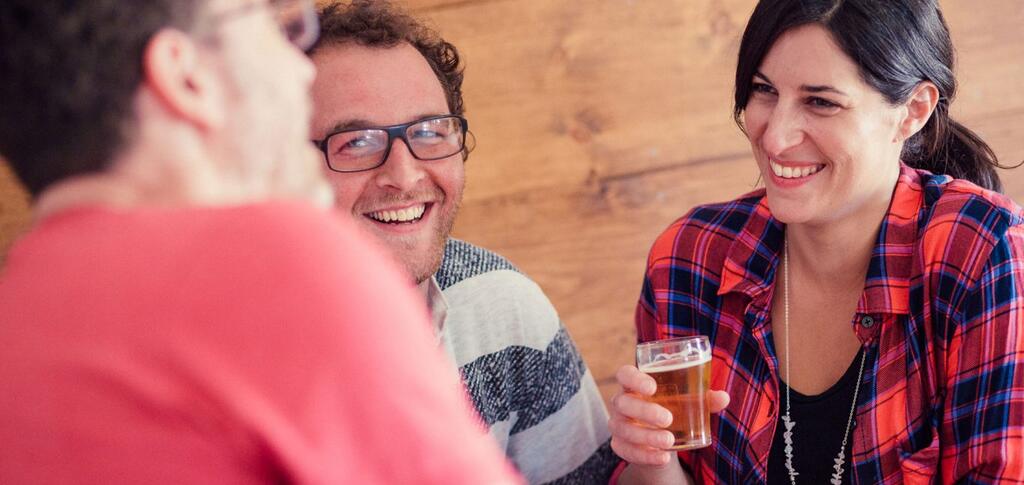 Share Your Story
Ontario's Highlands has thousands of stories to tell. Whether you want to represent your hometown, highlight the amazing discoveries that this region has to offer, or simply show off your writing skills, writing for ComeWander.ca is a great place to tell YOUR story.
You can become a regular content contributor by applying to join our Roster of Local Wanderers or if you already have a story to share, we'd love to hear it!
Join our Roster of Local Wanderers
If you love to travel and have ever dreamed of sharing your stories with others (and getting paid for it) then this is the opportunity for you! We are looking for talented storytellers from across Ontario's Highlands, or anyone with knowledge of the Ontario's Highlands region, who are interested in becoming regular contributors to our digital platforms.
If you are eager to share your love for the tourism experiences in your backyard and apply them to unique story assignments, we invite you to apply to join our Roster of Local Wanderers.
Joining our Roster of Local Wanderers is an Opportunity to:
Share not only local pride, but your travel stories, and support for your community
Expand your published media portfolio
Personally gain increased exposure (we have more than 25,000 social media followers across our platforms)
Gain financial compensation
Further travel the Ontario's Highlands region (with expenses covered)
How to Apply
To apply, please complete the online form found here or complete this Application to Join OHTO's Roster of Local Wanderers and send with samples of your work to OHTO.   Staff will confirm receipt of your application along with their decision within 5 business days.
Wondering what types of stories you might be asked to write?
We're looking to share stories of what makes Ontario's Highlands the best place to visit in Ontario.  In general, we look to share the following types of stories:
First-person accounts of experiences, trips, and specific activities in Ontario's Highlands
Photo or video essays/diaries that provide a glimpse into the travel journey of a Wanderer
Video dairies that allow viewers to experience what you did in real time
Feature articles on destinations, towns, attractions or activities (profile of Perth, feature on snowboarding at Calabogie Peaks, etc.)
Interesting stories of historical events, regional oddities, and geographic features of the area
Stories about locals people have to meet, celebrities, or even visitors of note
Lists, checklists, Top 5s that help readers make travel decisions, plan for their trip, or learn something unique.
For more information on creating content aligned with the Come Wander brand, please review our Come Wander Content Guide.
For more information on submitting photos and videos aligned with the Come Wander brand, please review our Come Wander Photography & Video Style Guide.
Already have a finished story to share?
We want to hear it! If you have a unique story about an experience in Ontario's Highlands that you think would be a fit for ComeWander.ca, we're happy to review this for potential purchase.
To submit a story about an experience in Ontario's Highlands for consideration to be featured on Comewander.ca, please email OHTO with your story in Word format and related images as an attachment. Please review the OHTO Come Wander Editorial Calendar for an overview of the themes that guide our content throughout the year and dates that seasonal content is required by.
Please be sure to include the following.
Your Story: Submit your story as a Word doc, include a headline, captions for all photos, and include any links in the body that you wish to reference.
Word Count: All stories should have a minimum word count of 350 words and a maximum of 1000 words. Photo essays and video submissions do not need to meet the 350 word minimum.
Formatting: Ensure documents are submitted with as little formatting as possible other than embedded links. Image captions and other instructions should be included at the bottom, clearly marked as such.
Your Author Bio: Bio should be approximately 60 words and should include any relevant social media handles, and a description of who you are and what your perspective or expertise is.
Supporting Images, Interactive Content, or Videos: Please always submit images or video in as high resolution as possible. Low resolution images cannot be used.
Images (PNG, JPG): Provide any high res images you would like to include as an attachment to your email. Please include instructions in your Word doc as to how and where the images should ideally be placed. When saving your images, please provide a descriptive name (e.g. perth-canoe-trip_image1.jpg). Please ensure that you have the appropriate rights to use the images outlined in your story. Additionally, by submitting images, you are acknowledging that you are giving OHTO the rights to use the visual content on all marketing platforms.